Small Business Web Design
This is a page with an example of a recent side we did for a local Michigan business.
Our Michigan website design experts recently worked with the President of Action Financial Management to create a website that met her unique business needs. The site is so fresh to the internet that it currently is still going through corporate approvals before being released. I have included it so you can see a splash screen that allows users to find out crucial information while you are down for updates. It will allow them to sign up to be notified when the new site is live as well.  We will create a custom splash page as needed for your site!
If you would like to see the site live on the internet please click the button below!
---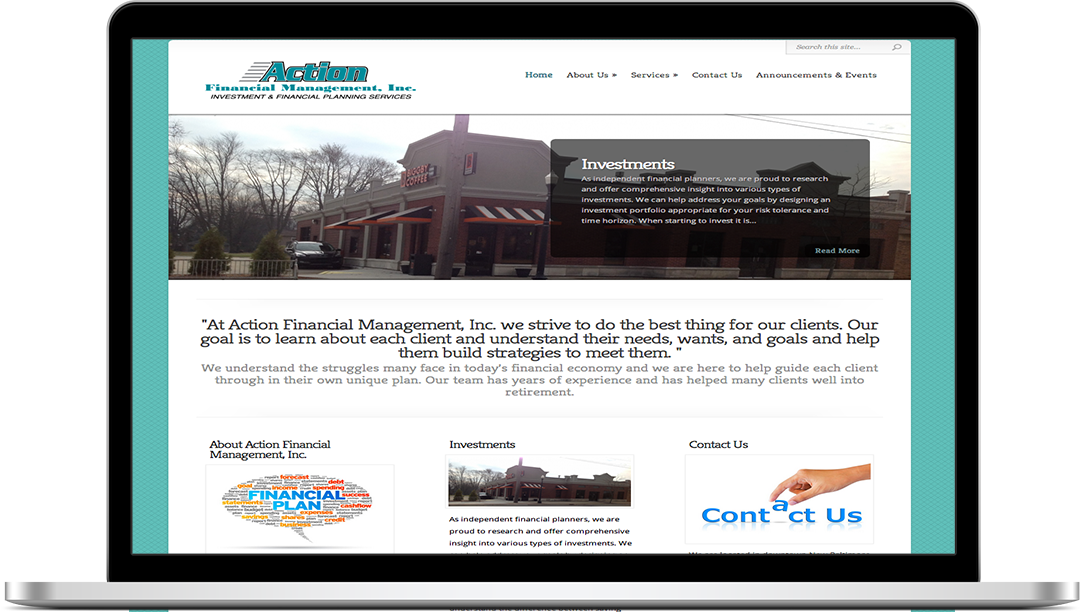 Let's Get Started Today!
Our web design specialists are standing by to get started on your web strategy today! Call us at 248.429.7267 or hit the button below!
Contact Us