Small Business Web Design
This is a page with an example of a recent side we did for a local Michigan business.
D&M Web had the pleasure of working with John Sullivan on an additional project recently which included redesigning his Bat Removal website. This was challenging project because his site was already indexed and ranked very well with Google. Our website specialists were able to design him an entirely new website and logo. We were able to work directly with Google Webmaster tools to notify them of the change of address and point all of his old website pages to his new ones.
What this means is that when you see a Google result for his old website clicking it will load his new website. This process is something we are able to do for any existing website. It protects your current ranking results while still allowing for a fresh, functional, redesign to your site.
If you would like to see the site live on the internet please click the button below!
---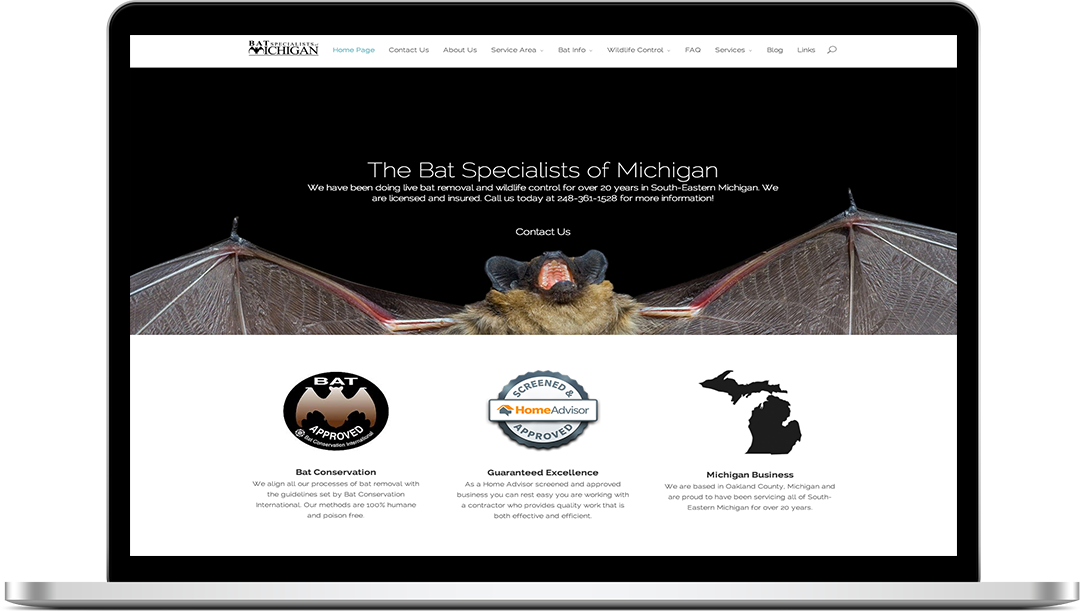 Let's Get Started Today!
Our web design specialists are standing by to get started on your web strategy today! Call us at 248.429.7267 or hit the button below!
Contact Us